(click photos to expand)
As we approached Sawyer Glacier, we noticed the ice has not thoroughly melted to allow us to get closer. This was expected since we were the first cruise of the season. So, this was as far as we got, but still an exhilirating and wonderful view!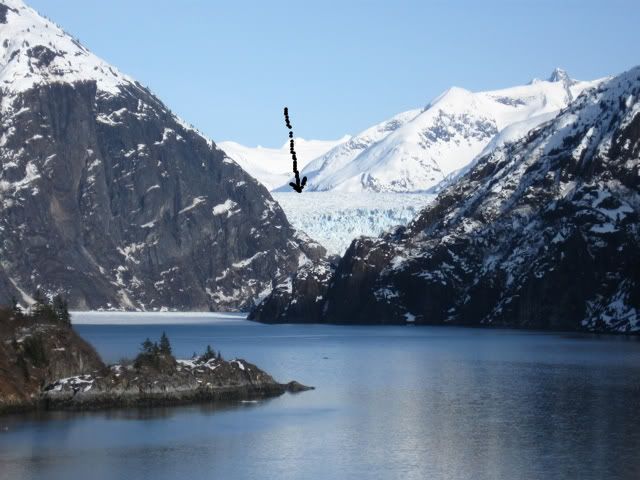 Arrow points to Sawyer Glacier, which is receding an average of 84 feet a year due to global warming, so I'm told.