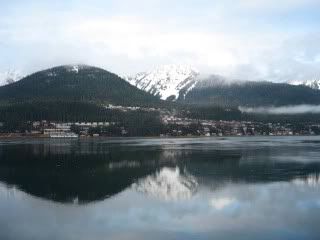 View of Juneau from the ship.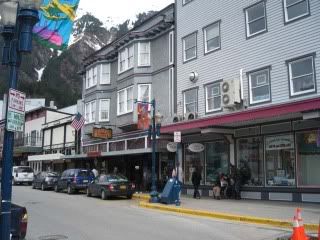 Downtown Juneau. Above you can see the Alaska Hotel, which I later found out has one of the Best Bars in the U.S. according to a recent issue of Esquire magazine.
Well, we didn't go to that bar. We went to this one instead because everyone said it was famous. The Red Dog Saloon.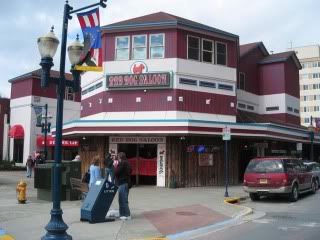 We asked the waiter what made it famous and he couldn't give us a straight answer. Apparently, it's only claim to fame is that it stands on an old watering hole where miners used to hang out. Ok, whatever.
It does have an interesting interior (sawdust on the floor and everything but the kitchen sink) and very friendly waitstaff.